6 – Martin Dubravka
Signed on a season-long loan deal from Newcastle United, the Slovakia international had to accept a back-up role for David de Gea.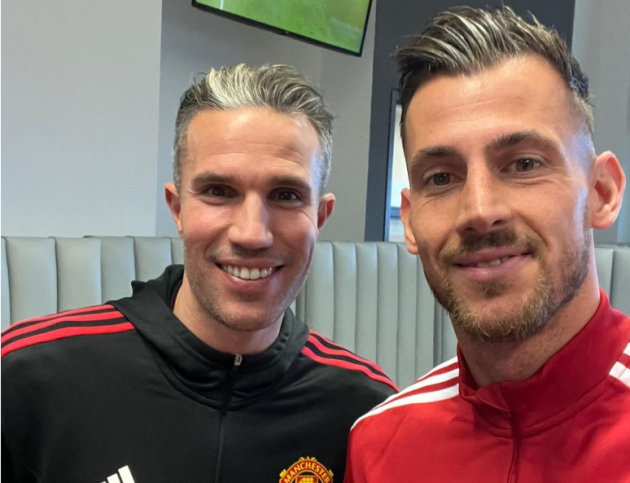 Dubravka's playing time at Man United is too meager, and after an unconvincing performance against Burnley in the fourth round of the League Cup, perhaps, Ten Hag will not choose to buy the goalkeeper outright from The Magpies.
5 – Tyrell Malacia
Malacia seemed to have secured an official spot after Luke Shaw's bad start to Man United earlier this season, but the former Southampton player quickly confirmed his No. Old Trafford.
Malacia has only started one Premier League game since coming on at half-time against Man City at the Etihad. The 23-year-old did not play a minute in the Netherlands' 2022 World Cup campaign. Either way, his versatility got him a start in a dramatic win over Fulham at right-back, with Diogo Dalot suspended.
4 – AntonyThe €100m winger kicked off his career at Old Trafford perfectly, becoming the first Red Devils player to score in his first three matches. However, the former Ajax player's momentum has stalled when he is absent in the last 5 matches of Man United before the World Cup due to injury.
Anyway, with impressive moments in the colors of Man United and Brazil, Antony has reason to make Red Devils fans have high expectations.
3 – Christian Eriksen
Eriksen is just a free transfer. He is considered a backup plan for Bruno Fernandes in the role of No. 10. However, the former Tottenham star has become an indispensable player in the tactics of coach Ten Hag, in the role of No. 6 or No. 8.
The 30-year-old is at the top of Man United's assists list with six assists. Eriksen's ability to build play is really impressive and makes the Red Devils forget about Frenkie de Jong.
2 – Casemiro
Casemiro at the age of 30 still shows the image of a world-class midfielder. He is too comprehensive in the midfield, with impressive defensive and offensive abilities.
The former Real Madrid player has brought the entire United team together and his desire to win is pervasive in the dressing room at Old Trafford.
1 – Lisandro Martinez
The Red Devils No 6 is a fighter, with a fiery style of play, and he is exactly the type of player Ten Hag wants to have to lay his solid foundation at Old Trafford.
'The Butcher' deserves credit and respect after initial concerns when he arrived at Man United. At the age of 24, Martinez is already a World Cup champion and has worked well with Raphael Varane to create the perfect central defender duo that the Reds have long sought.
Minh Tuan | 08:35 December 26, 2022