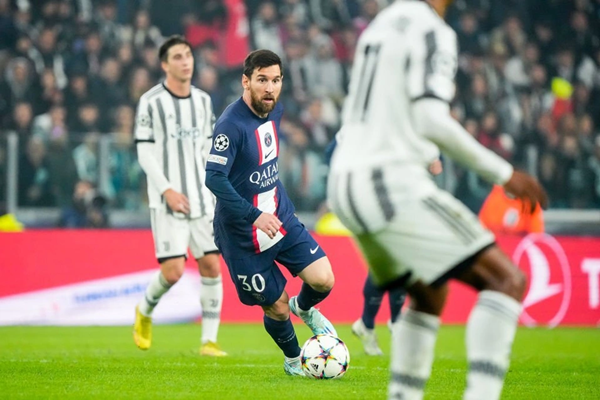 According to Football Italia, usually, during the reading of the player's name in the starting line-up, Juventus fans will boo the opponent. However, an exception appeared in the match between Juventus and PSG at dawn on November 3 (Hanoi time).
When Messi's name was called, the home fans stopped booing. Not only that, they also gave applause for the Argentinian star. In this match, Messi played the full 90 minutes in PSG's 2-1 victory. In the 13th minute, he had a favorable pass for Kylian Mbappe to open the scoring. In addition, he also made 3 passes to create opportunities for teammates. Sofascore scored Messi 7 points, the third highest in the PSG squad (below Mbappe and Marquinhos).
This is not the first time Messi has been praised by rival fans. In Ligue 1, he was once applauded by Toulouse and Clermont Foot fans after impressive performances.
Messi and his teammates finished the 2022/23 Champions League group stage with second place. They have the same 14 points as Benfica but are behind due to less away goals (6 vs 9). With this result, PSG is in danger of encountering many big men in the round of 16 of the Champions League. Their potential big rivals are Bayern Munich, Chelsea, Real Madrid or Man City.
In the season 2022/23, Messi is in impressive form. He played 18 matches, scored 12 goals and provided 14 assists for PSG in all competitions. Thanks to that, Argentina is evaluated as one of the candidates to win the World Cup 2022.
Hoang Nguyen – Zing.vn | 11:30 November 3, 2022