Takehiro Tomiyasu has been absent since joining Japan at the World Cup, while Smith Rowe was sidelined for four months with a groin injury.
However, Arsenal are prepared to welcome the return of this duo before the match against Brighton. As for Tomiyasu, he was even seen at the Emirates Stadium team's latest training session.
Speaking before the clash with Brighton, coach Mikel Arteta revealed about Smith Rowe:
"Smith Rowe has made some big strides in the last week or so. He's been in a few practice sessions lately and he looks good. We are looking forward to his return soon."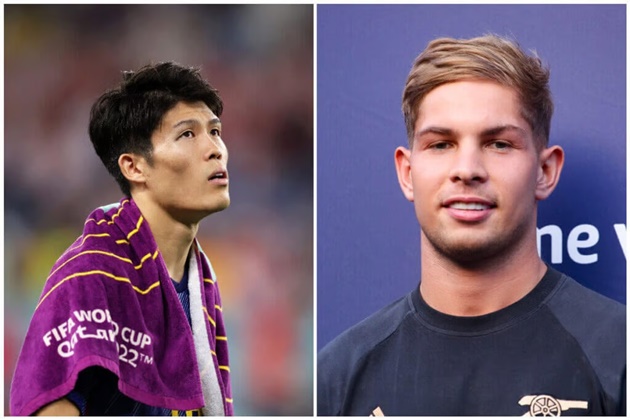 Regarding Tomiyasu's case, the Spanish leader expressed:
"Tomiyasu could be back sooner than Smith Rowe. He's training with us, so he's ready for Brighton."
With a push from the staff, Arsenal have more motivation to hit somewhere in the Premier League. After a 3-1 comeback against West Ham United, the Gunners still lead the Premier League table.
Lu Feng | 11:54 December 31, 2022